Teeth Whitening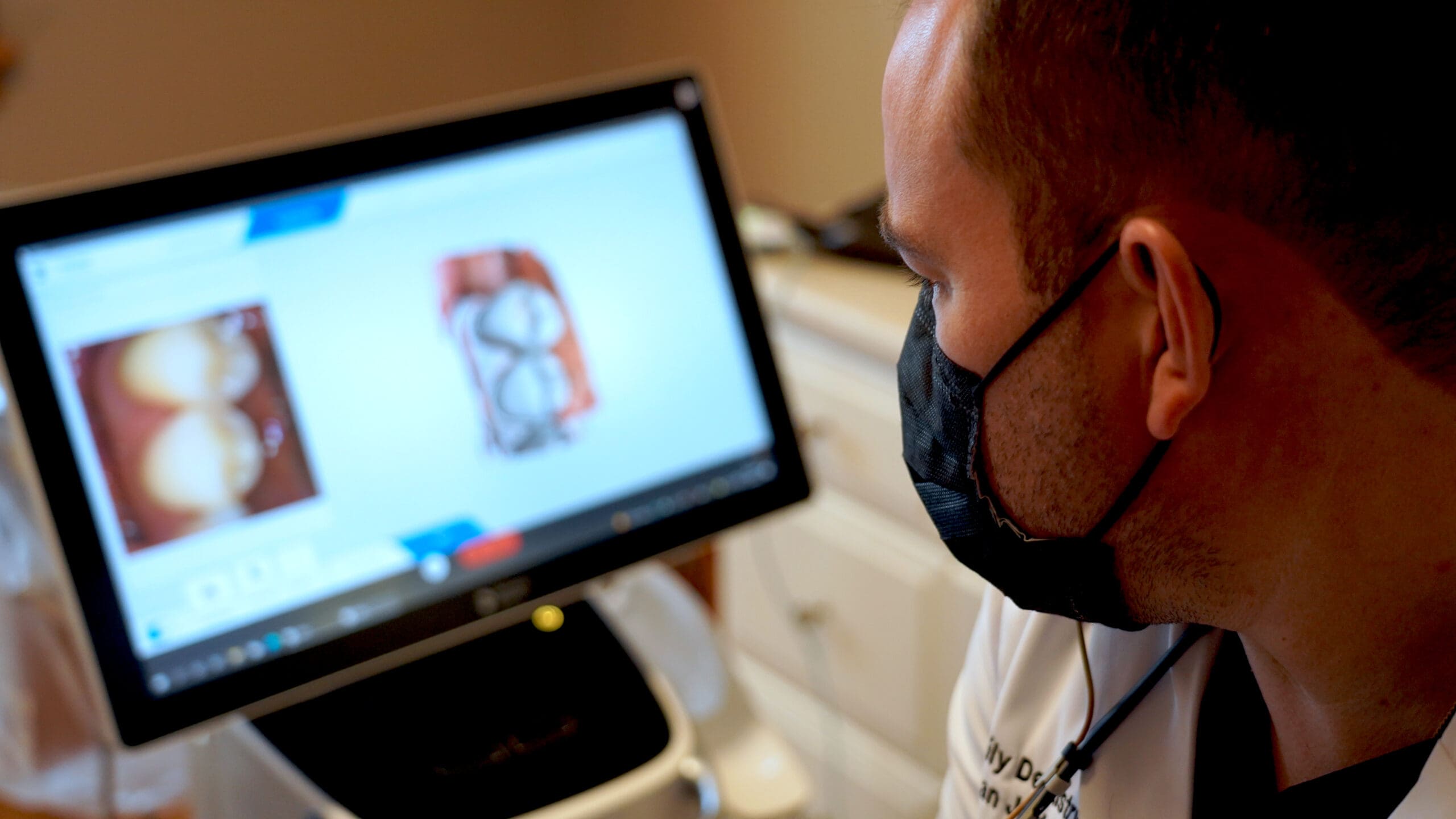 Having a beautiful smile may be even easier than you think. Many people achieve the look they've been dreaming of with our simple "whitening" procedure.
It's safe, quick, and inexpensive. Just let us know at any appointment if you would like to whiten your teeth.
Dental whitening can be used to correct tooth discoloration. Discolorations can be caused by staining, aging, or chemical damage to teeth. Using the latest in whitening technology, we can offer a safe method for creating a beautiful "brilliant" smile.
How is Teeth Whitening Done?
After an evaluation from the doctor, we will schedule you a 1-hour appointment.  At this appointment, we will determine your starting shade and take photos to document.  The whitening treatment begins by isolating the teeth.  A gel is applied and we utilize light to initiate the whitening material.  This is done in 2 to 4 applications.  At the completion of the treatment, we will take final photos and final instructions will be given on how to achieve the greatest level of success.